Person-Centered Care
Patient-centered care, also known as person-centered care, has become an increasingly popular term in healthcare over the last decade.  This is not a new concept for nurses, as our core commitment to patients is to provide the best care possible. The concept of  patient-centered care has been in the literature since the mid-20th century (Parse, 2019). In 1960, the patient-centered approach was considered "a trend in modern nursing practice . . . gradually replacing the procedure-centered approach . . . as the prime concern of the nurse" (Hofling, 1960).
However, the term has grown in popularity in an attempt to meet the challenges in healthcare.  This philosophy in creating a larger focus on patterning with patients  stems from coordinated care efforts in managing multiple chronic conditions, or co-morbidities.  While person-centered care is a philosophy that is embraced by health systems, a consistent manner of quantifying this approach has not been identified (Bokhour et al., 2018).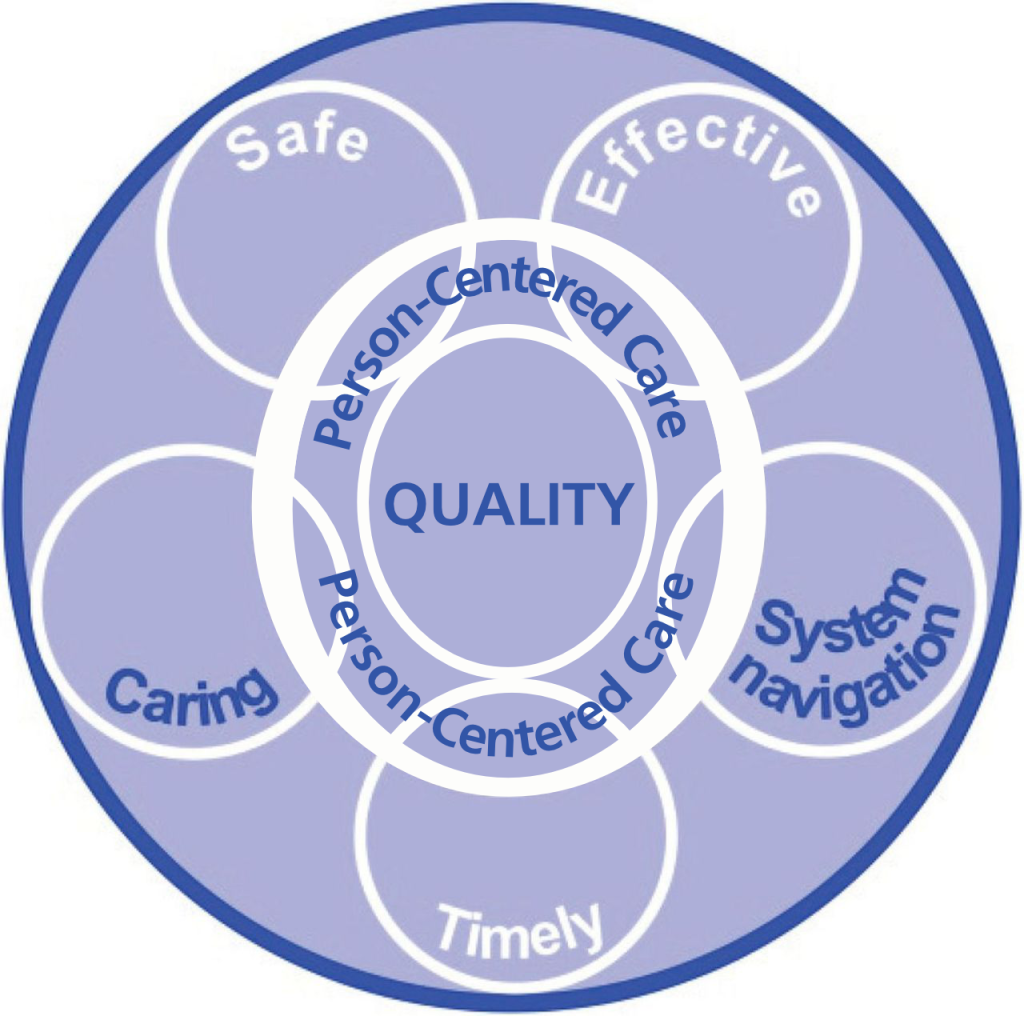 Person-Centered Leadership
As nurse leaders, person- centered care can and should extend beyond the "patient" but should also include all stakeholders, including those that are impacted by policy and leadership decisions. In a systems-based leadership approach, person-centered collaboration includes a wide array of stakeholder expertise and commitment (Jobe et al., 2020).
Healthcare workforce shortages have a tremendous impact on the patient experience. IN a recent article shared by Planetree International (March 2023) entitled "What Makes Health care Workers Stay in Their Jobs? Culture and Caring."  A foundation of patient-centered care and positive work culture impacts staff retention (Lampe, 2023). Effective nurse leaders can impact a positive work culture and ultimately,  staff retention.
An essential reminder of keeping the "persons" in mind when planning will go a long way to achieving optimal outcomes (Learning Exercise 7.1.1).
Questions to consider when leading person-centered decisions:
Who are our primary stakeholders?
Who will benefit from this decision?
Who will need to be included in this discussion?
Why are we making this change?
Is there another way to complete this?
What are our priorities?
Supplemental  Resources Appendix E Person-Centered Strategies