Examine the anatomy of the muscular system
Determine the main functions of the muscular system
Differentiate the medical terms of the muscular system and common abbreviations
Discover common diseases, disorders, and procedures related to the muscular system
Recognize the medical specialties associated with the muscular system
Muscular System Word Parts
Click on prefixes, combining forms, and suffixes to reveal a list of word parts to memorize for the Muscular System.
Introduction to the Muscular System
When most people think of muscles, they think of the muscles that are visible just under the skin, particularly of the limbs. These are skeletal muscles, so-named because most of them move the skeleton, but there are two additional types of muscles: the smooth muscle and the cardiac muscle. The body has over 600 muscles which contribute significantly to the body's weight.
Watch this video:
Medical Terms Related to the Muscular System
Anatomy (Structures) of the Muscular System
Muscle is one of the four primary tissue types of the body, and it is made up of specialized cells called fibers. The body contains three types of muscle tissue: , , and (see Figure 7.1). All three muscle tissues have some properties in common; they all exhibit a quality called excitability as their plasma membranes can change their electrical states (from polarized to depolarized) and send an electrical wave called an action potential along the entire length of the membrane. Fascia is fibrous connective tissue that encloses muscles.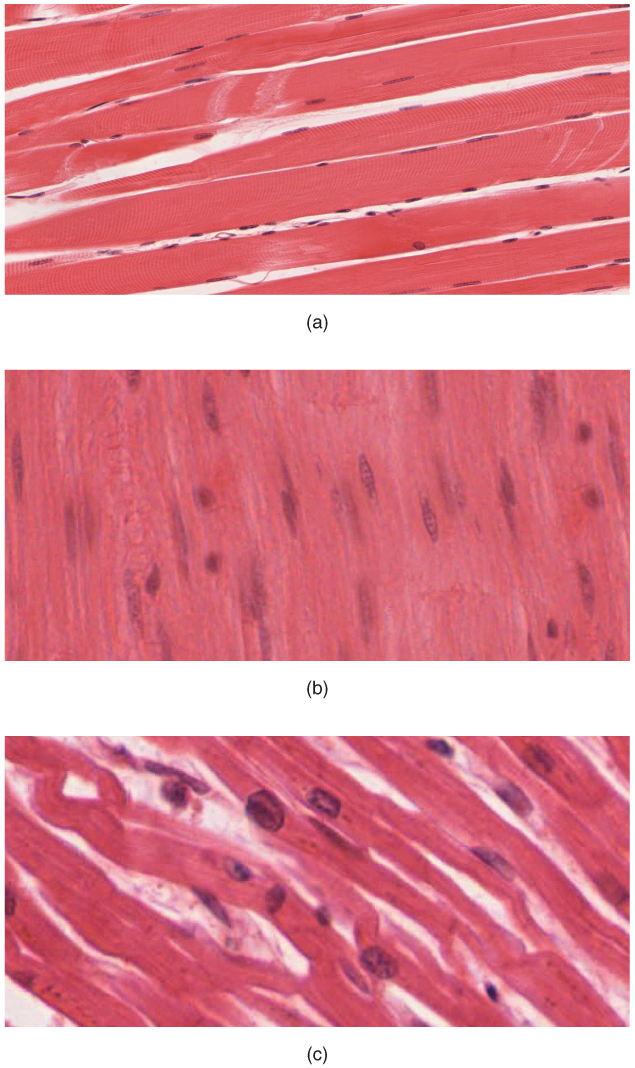 Naming of Muscles
There are many for naming muscles. Some of these include:
divisions – biceps, triceps, quadriceps
size – maximus (largest), minimus (smallest)
shape – deltoid (triangular), trapezius (trapezoid)
action – flexor (to flex), adductor (towards midline of the body)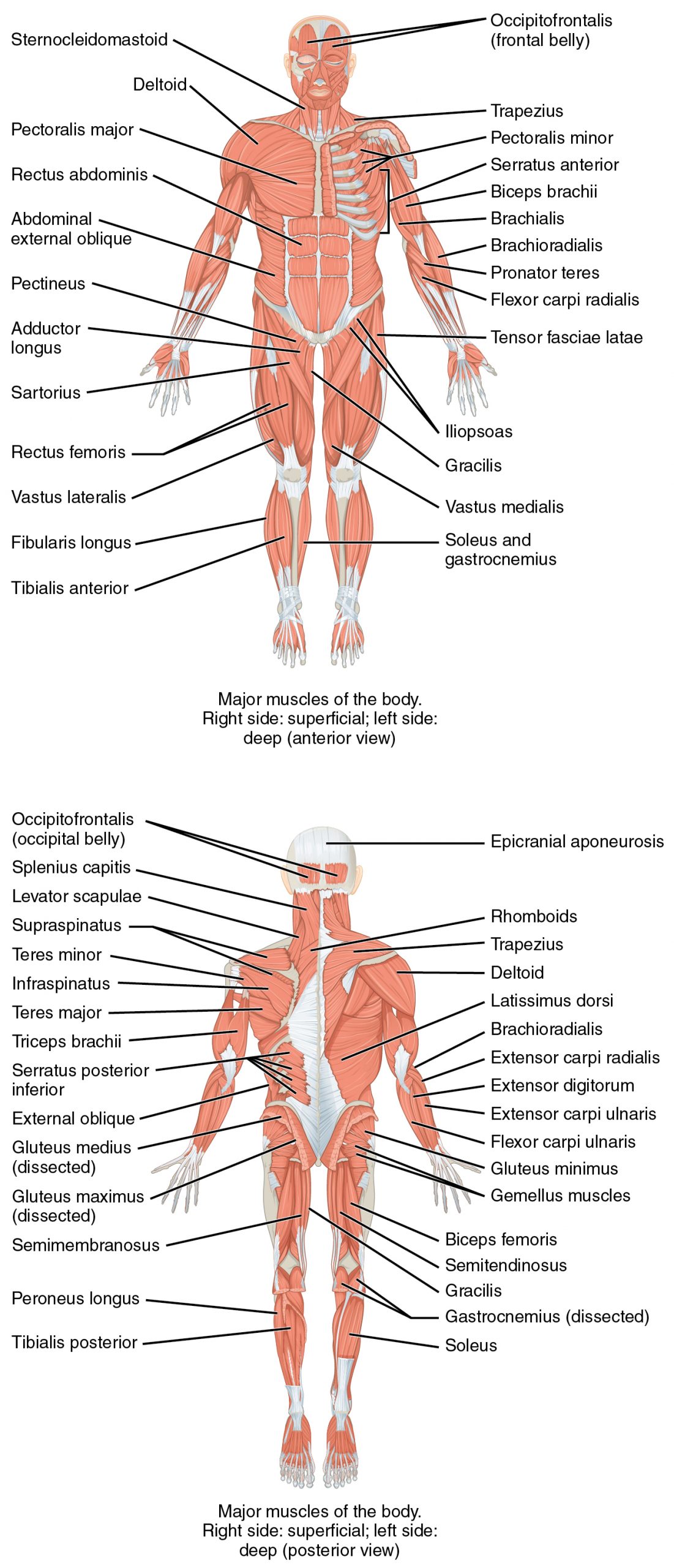 Table 7.1. Understanding a Muscle Name from the Latin. Adapted from Betts et al., 2013. Licensed under CC BY 4.0.
EXAMPLE
WORD
LATIN ROOT 1
LATIN ROOT 2
MEANING
TRANSLATION
abductor digiti minimi
abductor
ab = away from
duct = to move
a muscle that moves away from
A muscle that moves the little finger or toe away
digiti
digitus = digit
n/a
refers to a finger or toe
minimi
minimus = mini, tiny
n/a
little
adductor digiti minimi
adductor
ad = to, toward
duct = to move
a muscle that moves towards
A muscle that moves the little finger or toe toward
digiti
digitus = digit
n/a
refers to a finger or toe
minimi
minimus = mini, tiny
n/a
little
The muscles responsible for voluntary muscle movement; also called striated muscle (Betts et al., 2013)
Involuntary and found only in the heart. Highly coordinated contractions pump blood into the vessels of the circulatory system (Betts et al., 2013)
The muscles responsible for involuntary muscle movement; also called visceral or non-striated muscle (Betts et al., 2013)
The state of steady internal conditions maintained by living things (Betts et al., 2013)
In opposition to each other (Betts et al., 2013)